COUPONS
Auto Repair Coupons, Rebates & Offers


Check our coupons page and follow our tips below to help you save money on the cost of car repairs and maintenance.
Schedule a regular oil change at Dave & Pat Seydel Auto & Truck in Iowa City. It is the key to easy car maintenance and eliminating expensive engine repairs down the road.
Pay attention to the "service light" warnings on your dashboard. Responding quickly to a service light is often easy and affordable but ignoring a service light can greatly increase the cost of future car repairs.
Get to know your owner's manual. It is time well spent. The owner's manual contains valuable tips for keeping the cost of car maintenance and service affordable.
Discuss the details of needed auto repairs with your mechanic.
Call Dave & Pat Seydel Auto & Truck in Iowa City at 319-351-6805 for Coupons, Rebates, and Offers and keep your auto repair costs low!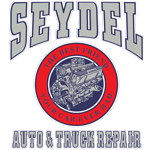 Great Guys!
Iowa City, IA
Pat and Dave are the auto mechanics everyone wants: In addition to being great guys, they tell you exactly what the issues are, how much repairs would cost, whether the repair is necessary or something a driver can live with, and whether it's worth making repairs at all. I've been taking all our vehicles to them for 10 years and have always been satisfied. The location is also convenient if one works at the University of Downtown Iowa City, as it is a leisurely 15 minute walk away.
Stephen Vlastos
, 09/22/2020
join our team
We are currently on the lookout for the following: