What People Say About Us
Great Guys!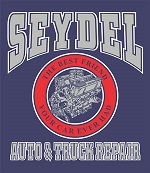 Iowa City, IA
Pat and Dave are the auto mechanics everyone wants: In addition to being great guys, they tell you exactly what the issues are, how much repairs would cost, whether the repair is necessary or something a driver can live with, and whether it's worth making repairs at all. I've been taking all our vehicles to them for 10 years and have always been satisfied. The location is also convenient if one works at the University of Downtown Iowa City, as it is a leisurely 15 minute walk away.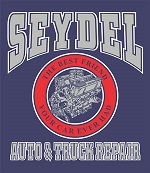 Awesome, fair, friendly, thorough service. I'm a solo female Class B RV driver and could not be happier with the service I found here. I learned a lot too! Highly recommend.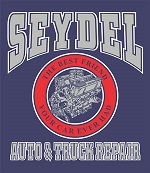 The Seydels helped us with our car this week. They were most helpful and friendly to a couple of old retirees. We appreciated their honesty and patience in working with us. Pat was very prompt in responding to our questions, and the secretary was especially nice to us.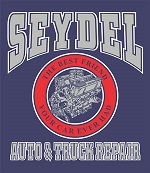 Really nice people and decent folks, won't rip you off, save you money while doing a great job. Patiently explain what is going on with your car. They are friends! I was with them for years, and I never had any problems. I received only help from them. Thank you Pat!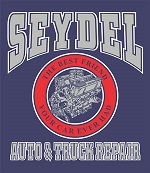 When an auto repair business has been around since the 70s, you would tend to believe that they are doing something right. I think I even took my '67 Mustang there back in the day. I recently rediscovered them after spending years returning to the dealership where I bought my last few cars. I wanted a trusted second opinion on some expensive repairs and that's what I got. Father and son were very helpful and honest about the situation and my options and... yes... well below the dealership price for the same (unnecessary at this time) repairs. Plus they found something crucial that the dealership never looked at.No fancy trimmings, no free car wash or doughnuts... just service with a smile, a nice garage and a long time family owned business.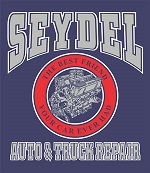 No BS, just exceptional service by people who know what they're doing. Dave and Pat have helped me out in difficult situations countless times over the last 20 years. I'm moving soon and know I won't find anything like them where I'm going.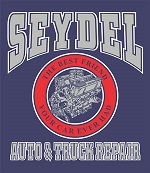 Honest, skilled, fair price! We've been taking our vehicles here for years! Dave and Pat always give us the honest report on what I need (and what looks like it might go bad in the future). Usually they are able to get us in within a few days and have turn around as well, often getting the whole job done the same day.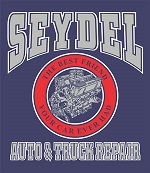 I have been going here for the past 20+ years for car service, and I have never had a problem with any of the service they have done for me. They have taken care of my family's cars for years before I started to drive. Dave and Pat are very honest people who will not bs you on what needs to be done and the fixes that are being done. They may not be the cheapest place in town, but hey do you want cheap and redo it a half dozen times, or do you want it done right the first time. This shop is also a very good place to have a car checked for purchase. They also do a full car checkover each and every time they do an oil change, so they will catch something that you may not yet be seeing, so you can be ready for it and get it fixed.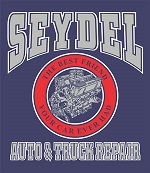 I dealt with Pat long distance on behalf of my daughter and couldn't be happier. Her Toyota had an unusual squealing noise under the hood which was initially diagnosed by Toyota of Iowa City as a bad a/c compressor. Feeling a second opinion was in order, I called Seydels and spoke with Pat who said to get the car to him so they could diagnose the noise, which we did. They found to noise not to be the a/c compressor, rather from the timing belt area. A discussion led to giving them the job, which was just completed today. They installed a timing belt kit, which included the belt, idler pulley, tensioner pulley and water pump. A bad bearing in one of the pulleys created the squealing noise, and the car now runs as quiet as new. My daughter was treated respectfully and given a ride home when she dropped the car off, and was picked up today when it was ready. These guys will get my business again as necessary, and they deserve consideration for yours too.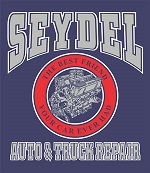 I rarely take my cars to a mechanic, but when I do I know I can trust Dave Seydel. Top notch customer service. They really know what they are doing when it comes to troubleshooting and diagnosing.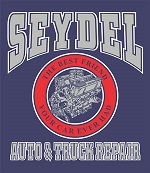 I recently had a dent on my front right bumper, and I was looking up places to do a quick fix - to see if the dent can be popped out rather than get a whole new bumper. I found Dave & Pat Seydel on Google, then stopped by. My dent was popped back out with minor scratches, and they only charged me $75 for roughly three hours. The owners were super nice and friendly. When I walked in, I felt like I was walking into a small town auto shop with honest mechanics. I highly recommend this place.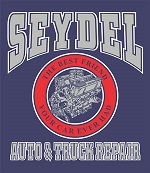 Great and honest people.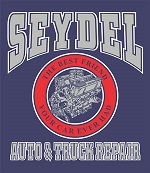 Great people to work with.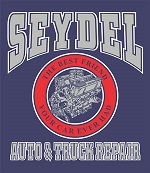 I wouldn't take my car anywhere else. My parents have taken their cars here for decades, and I've trusted them with my cars, too. They tell you what absolutely has to be fixed--thanks to their comprehensive exam during even routine oil changes--and what can wait (or what could potentially be an issue down the road)--no BS or unnecessary work. They even looked at my current car before I bought it to confirm nothing was seriously wrong with it.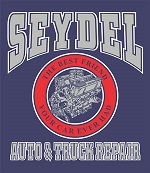 The best mechanics in town with the most reasonable prices. Highly recommended!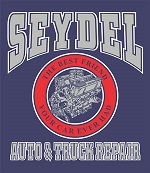 Honest, fair prices, prompt service. Been going to them for years.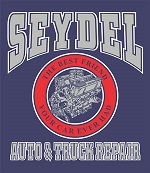 Very excellent service. I had an issue with my starter, and it was done within a day. Thank you very much.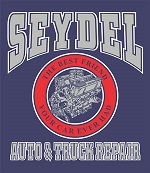 Great service, and they're affordable. The best part is they are honest about whether a car is worth fixing, or if you are better off retiring it and getting a new car.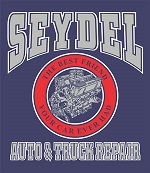 Honest, and they do a good job.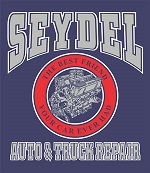 Honest mechanics!!