Isuzu Auto Repair in Iowa City
Dave & Pat Seydel Auto & Truck Pro Mechanics for Asian and Isuzu vehicles
Isuzu, a Japanese auto maker, is a pioneer in diesel engine manufacturing for reliable, hard working trucks. Isuzu makes the only low cab forward (LCF) truck offering two diesel engines and a gas engine that is compressed natural gas (CNG) and liquefied petroleum gas (LPG) capable.
With superior performance, exceptional maneuverability, and superior engineering your Isuzu trucks will keep trucking for years to come. At Dave & Pat Seydel Auto & Truck in Iowa City, we appreciate that you want to keep your Isuzu truck hard at work. Maintenance for a commercial truck can get expensive. You can count on us to help you keep service cost to a minimum for your Isuzu.
In 2009 Isuzu discontinued its passenger vehicle line to focus on heavy and light duty trucks. The often leaves Isuzu car and SUV owners with few choices for repair and maintenance. Our pro mechanics are highly trained in Isuzu engineer standards. We can repair your classic Isuzu car as well as we do the more modern trucks.
If you are looking for the best Isuzu repair and maintenance service near Iowa City then come to Dave & Pat Seydel Auto & Truck. We are here for you! Just call 319-351-6805 today or stop by our service center at 917 Maiden Lane, Iowa City, IA, 52240.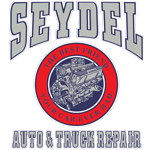 Great Guys!
Iowa City, IA
Pat and Dave are the auto mechanics everyone wants: In addition to being great guys, they tell you exactly what the issues are, how much repairs would cost, whether the repair is necessary or something a driver can live with, and whether it's worth making repairs at all. I've been taking all our vehicles to them for 10 years and have always been satisfied. The location is also convenient if one works at the University of Downtown Iowa City, as it is a leisurely 15 minute walk away.
Stephen Vlastos
, 09/22/2020
join our team
We are currently on the lookout for the following: