Dave & Pat Seydel Auto & Truck For AC Evaporator Repair
Moisture is the enemy of your car's air conditioning system. The evaporator is your AC system's front line of defense against unwanted moisture. Replacing a car AC evaporator is not an easy job and should only be attempted by the pro mechanics at Dave & Pat Seydel Auto & Truck in Iowa City.
Replacing the entire evaporator assembly will save time and money down the road. Accessing your car's AC evaporator is easy because it is mounted inside the cabin of your vehicle. In fact, you can access your evaporator through your car's glove box. However, the lines going to and from the evaporator run throughout your air conditioning system and replacing them requires the disassembly of the engine bay.
Trust Dave & Pat Seydel Auto & Truck in Iowa City To Replace Your Car's Evaporator
Get AC unit full seal testing
Identify and repair internal corrosion issues.
Find troublesome micro cracks and leaks in the evaporator core
Pressurize and calibrate the AC system to manufacture standards
More AC Repair Services:
AC thermal expansion valve or orifice tube replacement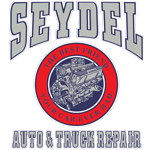 Great Guys!
Iowa City, IA
Pat and Dave are the auto mechanics everyone wants: In addition to being great guys, they tell you exactly what the issues are, how much repairs would cost, whether the repair is necessary or something a driver can live with, and whether it's worth making repairs at all. I've been taking all our vehicles to them for 10 years and have always been satisfied. The location is also convenient if one works at the University of Downtown Iowa City, as it is a leisurely 15 minute walk away.
Stephen Vlastos
, 09/22/2020
join our team
We are currently on the lookout for the following: